Custom Formulation
---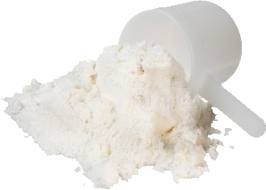 Your custom formula is easier to build than you may think. Whether you're just starting up a business in the health and food supplement industry, a gym owner looking to increase profits, or already an established brand needing a formulation cost review (FCR), Whites Farm Nutrition have a solution for you!



We at Whites Farm Nutrition can produce an existing formula or offer expert guidance on improving an existing formula, or even create a completely new one. From raw materials to the finished product, we conduct testing every step of the way. With our knowledgeable combination of science and sales know-how, we'll help you develop and formulate your product. Bring us a product at any stage of development and we'll help you complete its formulation.

We are leading experts at manufacturing formulas that meet your budget, nutritional, and taste requirements. Simply click on 'get started' fill in our request form indicating your budget, target order date, nutritional requirements, packaging, and flavour selections then click on 'submit form'.

You will receive a product proposal statutory product information sheet consisting of a price quote, nutrition information, and product samples for your approval free of charge. We maintain a variety of ingredients, flavours, sweeteners in our factory at all times. If you are looking to create a formula that involves an ingredient that is not on the list then please contact us and we will inform you of the lead time and minimum order necessary to source and stock your custom ingredient.

---
Quantitative of Ingredients Declaration

My Supplement Brand (whites farm nutrition) formulas display a Quantitative Ingredients Declaration (or QUID).
We pride ourselves on being honest with the indication of the quantity of an ingredient or category of ingredients used in the manufacture or preparation of a food supplement formulas being displayed transparently on all our labels. Other food supplement manufacturers still do not adhere to this rule.

General Requirements subject to the exemptions given below, the indication of the quantity of an ingredient or category of ingredients used in the manufacture or preparation of a food is required where the ingredient or category of ingredients concerned:

(a) appears in the name of the food supplement or is usually associated with that name by the consumer;
(b) is emphasised on the labelling in words, pictures or graphics; or
(c) is essential to characterise a food and to distinguish it from products with which it might be confused because of its name or appearance.

How to display a QUID declaration.
The indication of quantity of an ingredient or category of ingredients shall:

(a) be expressed as a percentage, which shall correspond to the quantity of the ingredient or ingredients at the time of its/their use; and
(b) appear either in or immediately next to the name of the food or in the list of ingredients in connection with the ingredient or category of ingredients in question.

QUID legislation - Food Gov UK
---
A variety of seasonal and specialty flavors are available upon request. The sky is the limit when it comes to your product's taste-any combination of the flavors listed below is available.
Stock Ingredients

Ala (alpha lipoic acid)
Arginine alpha keto-glutarate
Whey protein concentrate
Ascorbic acid
Barley starch
Bcaa 2:1:1
Bee pollen
Beta alanine
Whey isolate
Caffeine
Caffeine anhydrous
Calcium carbonate
Calcium chloride
Citric acid
Citrulline malate
Cla
Coconut pieces
Colostrum
Creatine creapure
Creatine ethyl ester
Creatine gluconate
Creatine monohydrate
D-aspartic acid
D-ribose
Dextrose monohydrate
Egg albumin
Fine oat flour
Flaxseed
Fructose
Glucoplus
Glucosamine hcl
Green tea
Guarana extract
Hmb
Hydrolysed collagen
Instantised leucine
Isoleucine nitrate
L-arginine
L-carnitine
L-glutamine
L-isoleucine
L-leucine
L-threonine
L-valine
Lactobacillus acidophilus
Leucine nitrate
Lysine
Magnesium chlroide
Magnesium stearate
Malic acid
Malt extract
Maltodextrin
Mct powder
Milk protein concentrate mpc 85%
Niacin
Nicotinamide
Optipep 90% whey isolate hydrolysed
Orafti synergy 1
Orinthine akg
Pea protein
Peptopro
Potassium citrate
Potassium sorbate
Raspberry ketones
Rice protein
Royal jelly
Saw palmetto
Silicon dioxide
Sodium benzoate
Sodium bicarbonate
Sodium citrate
Soy protein isolate
Stevia 98
Sucralose
Taurine
Valine nitrate
Vitamin blend
Waxy maize
Whey protein hydrolysate (optipep) 80%
Whole egg powder
Xanthan gum

Flavour Options

Unflavoured
Apple
Blue Raspberry
Cookies & Cream
Custard Cream
Chocolate Peanut Butter
Mixed Fruits
Orange
Pina Colada
Raspberry
Strawberry
Straw & Ban Twist
Toffee Delight
Toffee Fudge
Vanilla
Vanilla Cream
White Choc
Blackcurrant
Lemon
Lemon & Lime
Lime
Mixed Fruits
Orange
Banana
Banoffee
Blackcurrant
Blueberry
Butterscotch
Cappuccino
Caramel Latte
Choc Mint
Choc Orange
Chocolate
Coconut
Coffee
Coffee Latte
Our core strength at My Supplement Brand lies in our ability to expertly build your product concepts and reverse engineer your target formulas into real products that can be ready to manufacture in as few as 4 weeks.

There is no challenge too great for our team when it comes to creating your product line. We have successfully private labeled hundreds of products that are currently distributed on the top e-commerce websites for sports and nutrition supplements.


* Available in natural
**All formulas created are proprietary and remain the property of My Supplement Brand